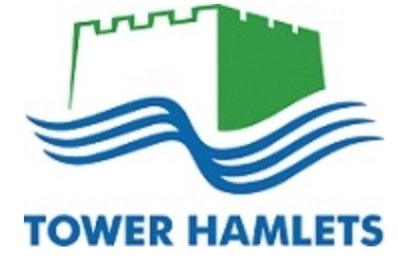 Britbangla24.com
Tower Hamlets Council employees are set to receive the minimum of the new London Living Wage of £10.55, which was announced on 5 November, 2018.
The London Living Wage rate is a voluntary pay level that is higher than the legally enforceable minimum wage because it is independently calculated based on what people need to survive on.
The council is one of over 4,700 accredited living wage employers including 1/3 of the FTSE 100 companies and major household companies like IKEA, ITV and Everton FC who voluntarily pay their employees this rate.
John Biggs, Mayor of Tower Hamlets said:"I'm proud that Tower Hamlets is an accredited London Living Wage employer, so we pay at least the London Living Wage to our staff. London is a hard place to make ends meet and I'm determined that we will pay workers properly. The London Living Wagereflects the cost of living in the capital, and is significantly higher than the Government's 'national living wage'".
The council is committed to implementing the increase and continuing to increase pay levels for the lowest paid staff including apprentices.
Councillor Motin Uz- Zaman, Cabinet Member for Work & Economic Growth, said: "I welcome the new London living wage and I urge other employers and businesses in our borough to sign up to it. It means fairer pay for employees, and also benefits the employer.
Tenth annual Writeidea Festival returns, offering a wealth of culture for all.
Dozens of free mini literary events including readings, music and poetry are set to lift the spirits this November as Tower Hamlets' tenth Writeidea Festival returns to the Idea Store Whitechapel from 16-18 November.
The festival, supported by Tower Hamlets Council, kicks off with a musical introduction from Urban Playground, Morpeth School's amazing woodwind and brass ensemble, which has performed all over the world.
The much loved children's author and poet Michael Rosen will read from his hilarious and moving memoir 'So they call you a Pisher'.
Mayor of Tower Hamlets John Biggs said:"Tower Hamlets has one of the most culturally rich populations in the country and I am delighted to see Writeidea return for atenth year with a great programme of thought provoking, inspiring and inclusive activities."
The festival continues with something for everyone. There's a strong musical theme with talks from the Squeeze's Chris Difford and punk pioneer Viv Albertine who will be talking about her acclaimed memoir, 'To throw away unopened'.
We are also proud to host Spitalfields' born and bred Suresh Singh who was the UK's first Punjabi punk, playing drums for Spizzenergi and touring with Siouxsie and the Banshees.
As ever at Writeidea, there's a good local component with a range of talks on East End history and an exhibition of artwork by ceramicist Basil Olton inspired by Chris Braithwaite, Stepney resident, trade unionist and founder of the Colonial Seamen's Association.
This year, we also welcome back the ever popular Gentle Author of Spitalfields Life fame. The festival promises fantastic poetry, and there's storytelling for adults with audience participation.
Councillor Amina Ali, Cabinet Member forCulture, Arts and Brexit added: "Writeidea has become a renowned culture feast with something for everyone. We hope audiences from far and wide enjoy our unique offer of music, poetry, comedy and much more."
There will be books available to buy and opportunities to get them signed by your favourite authors – so you can get your Christmas presents early.
Writeidea events cost absolutely nothing although if you want to be sure of a seat we always advise booking onwww.ideastore.co.uk Council rolls out healthier school dinners after scooping top food award
Tower Hamlets comes joint first for Best Overall Borough in Sustain's Beyond the Food Bank annual league table.
Soil Foundation Gold Food for Life Award renewed, with 87% of school meals freshly prepared.
Healthier school menus rolled out to 87 schools.
Tower Hamlets Council's catering services, which serves meals to approximately 30,000 students across 87 schools, has started serving new healthier meals.
The revised menu comes following an evaluation by three former employees of Jamie Oliver who are members of the council's school meal working group.
They visited the council's primary and secondary schools over two months to see how they could improve school dinners. The team looked at the consistency of the food that was served and at ways to reduce sugar, increase vegetables and how to improve food presentation.
Mayor John Biggs visited Kobi Nazrul school on Monday 5 November to sample the new menu and chat with students.
John Biggs, Mayor of Tower Hamlets said: "I'm pleased to see these new menus rolled out to schools, in keeping with our pledge to reduce sugar and improve healthy options.
This will ensure children are well nourished throughout the day, making a positive impact on their overall wellbeing, ability to focus and provide a foundation to live healthier lives. Despite government cuts to our funding we have protected funding to provide free school meals to children in the borough."
Three specific sugar reduction measures were agreed including:
Tuck shops will now offer baked chicken goujons, sweet potato wedges and fresh fruit salad pots instead of cakes, pastries and other sweets.
Yogurt-based deserts will have reduced sugar content.
Homemade cake and custard desserts will be offered just once a week in both primary and secondary schools with cheese and crackers, organic yoghurts and fresh fruit platters offered daily.
Other 'veg-improvement' changes include:
A tomato sauce with six or seven 'hidden vegetables' to be used in at least two recipes per week.
Salad bars to remove pasta, potato and egg-based salads and replace with a range of fresh vegetable options.
The council recently received two huge accolades for improving its food offer.
Tower Hamlets has come joint-first for the 'Best Overall Borough' in this year's Beyond the Food Bank league table that evaluates all 33 boroughs across healthy and sustainable food initiatives. Led by Sustain, it evaluates many initiatives including the promotion of breastfeeding, Healthy Start vitamins, free school meals and the implementation of a food poverty action plan.
Ben Reynolds, Deputy CEO of food charity Sustain, commented: "Food poverty, especially in a wealthy city like London, is unacceptable and has been exacerbated by welfare reforms. Boroughs across the capital owe it to their residents to do everything within their power to reduce this. Sustain is pleased to see boroughs like Tower Hamlets actively working to avert food poverty for its residents particularly by taking significant action to reduce holiday hunger and improve implementation and uptake of free school meals."
The council also had its Soil Foundation Gold Food for Life Award renewed across primary schools and nurseries, which is the highest standard for school meals in their accreditation scheme. Less than 5% of local authorities have this award.
To obtain a gold award at least 15% of the ingredients provided in school menus must be organic.
Cllr Denise Jones, Cabinet Member for Health, Adults and Community said: "It is great to be recognised independently for the incredible work that our catering services have done, ensuring meals are of the highest quality. We provide fresh, healthy sustainable food, promoting the use of free range meat and dairy and where possible, using seasonal, local and traceable produce.
Mayor John Biggs calls for urgent meeting on businesses based in railway arches
Tower Hamlets Mayor John Biggs has requested an urgent meeting with the developers who have purchased the management rights to 600 railways arches in Tower Hamlets from Network Rail.
The Mayor has highlighted the concerns of businesses worried that following the sale they face potentially crippling rent rises to their arches based business premises.
Over the summer, the Mayor heard direct from businesses trading from arches sites in Bethnal Green's Bancroft Road about how the rent rises in railway arches there could threaten to force them to shut up shop.
Many businesses had faced rent increases of up to 350% from Network Rail. The Mayor is seeking clarity from the new owners that businesses will not be forced out by rent rises now they are owned by Telereal Trillium and Blackstone property partners. The new owners have committed to review the rent increases and consult businesses.
John Biggs, Mayor of Tower Hamlets said: "These businesses are a community asset and the lifeblood of our economy. I'm asking for a meeting with the new owners of the arches sites to discuss how we can protect them from large rent increases and ensure the best possible conditions for them to succeed and grow. I also support a full and transparent lease audit as the Guardians of the Arches group has called for."
Councillor Motin Uz- Zahman Cabinet Member for Work and Economic Growth said: "We're determined that the new owners of the arches sites will keep to their commitments to adopt a tenants first approach, consult businesses and create a tenants charter to protect arches based businesses."